DUDLEY DIX YACHT DESIGN
Builders with whom we have worked
CAPE CUTTER YACHTS


Cape Cutter 19

Cape Cutter Yachts is owned and operated by an energetic young couple, Nick and Lyndsay Voorhoeve, who are now based in the Solent area of UK. They spent a few years operating their own successful excursion business, sailing the custom excursion version of our Shearwater 39 design, "Spirit of Anegada". They left the paradise of Virgin Gorda to enter the insanity of commercial boatbulding.

The first boat in their range is targetted at the traditional boat enthusiast, a small shallow draft cruiser suited to estuaries and short-hop coastal cruising. She is the Cape Cutter 19, built in South Africa for the worldwide market. Carefully researched, she is sized for economical shipping in a 6m (20ft) shipping container to wherever she is needed.

Great people to work with, we hope that the 19 will be only the first in a range of successful launchings for Cape Cutter Yachts.

CONTACT INFO:
Mobile: +44 7966 518836
Tel: +44 1706 715986
Fax: +44 1706 342576
Email Cape Cutter Yachts
Website http://www.capecutter19.com/

MENU


Home
Overview
Email
Designs
Materials
Articles
Testimonials
Bookstore
Magazines

PRICES
Global
RSA

ORDERS
Fax/Mail
Credit Card

LINKS
Boat Sites
Communities
General
Cape Cutter 19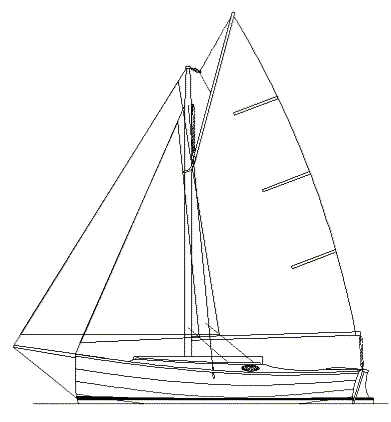 These graphics show the essence of the Cape Cutter 19, a pretty little trailer-sailer built by Zen Yachts. She is ideal for gunkholing, yet has the seakindly hull needed for safe short-hop coastal cruising and fun afloat in estuaries and rivers.
Click for more information.
OUR CONTACT DETAILS

Click here to contact us by whatever method suits you.
This page was updated 9 February 2007
© Web design by Dix Design